NEW!
2018年6月30日、7月1日にMANSEI BRIDGEで開催されるラ・ボタニカ 絵画と植物を愛でる会に参加します。
Keiji Izumi will be participating La Botanica – Tokyo Parallel Museum Vol.01
"Tokyo Parallel Museum" curated by Takashi Sawa, is an attempt to launch a fictitious art exhibition with the museum shops and talks as the leading role, to take a barrier between the creator and the receiver through shopping. Creators will bring their art works (works with an affordable price less than approx.100,000 yen) and original goods of a plant motif. They will be at the booth during the event.
Date: 2018.6.30 Saturday, 7.1 Sunday
Time: 11:00 – 20:00
Venue: Mansei-Bridge 1-25-4 Sudacho, Kanda, Chiyoda-ku, Tokyo
http://www.manseibridgefreemarket.com/people.html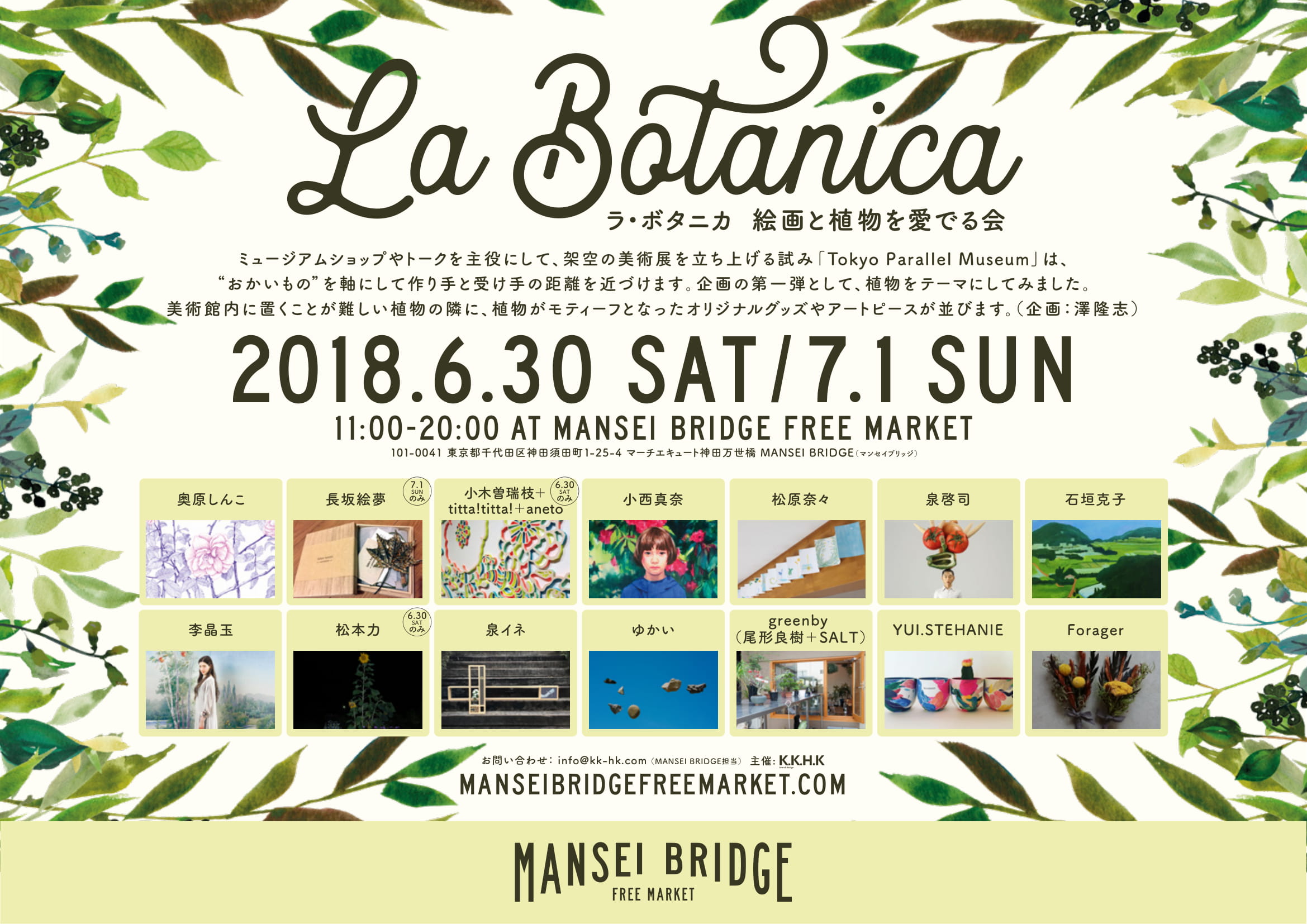 NEW!
集英社すばる7月号(2018年6月6日発売)のイラストレーションを担当しました。
His illustrations are in the Literary Magazine The Subaru Monthly for July issue, 2018.